Results
CONGRATULATIONS TO THE 2021 NATIONAL FINALS RODEAR CHAMPIONS!
Watch the winning runs and video spotlights in the playlist below!
Competitors finishing in the Top 20 in the Open, Non-Pro and Green Dog divisions as of the cut-off date for the calendar year will be invited to the National Semi-Finals competition in the Fall.
Click to view standings
2021 Results
2021 National Finals Rodear
October 9, 2021
Fort Worth, Texas 76107
Contact: Rita Shinn (903) 217-9907
>Click to view results
>Click to view photos

National Semi-Finals
October 6-7, 2021
Stephenville, Texas
Contact: Rita Shinn (903) 217-9907
>Click to view results
>Click to view photos

September 21-22, 2021
Oklahoma State Fair Rodear
Oklahoma City, OK
For information: Rita Shinn (903) 217-9907
>Click to view results

September 18-19, 2021
Cross Country Rodear
Grand Saline, TX
For Information: Merle Newton (530) 604-1026
> Click to view results

September 3-5, 2021
MCH 2021 Summer's End Rodear
Stephenville, Texas
Contact: Sheri Matthews (916) 549-8555
> Click to view results

Tuesday, August 3, 2021
Jim Chant Memorial / Carbon county Fair Cattle Dog Trial
Rawlins, WY
Contact: Clyde Johnson
Phone(s): 307-399-0640
Email: cj_ta@yahoo.com
> Results Coming Soon

July 30 - August 2
Ambrose McAuliffe Memorial Rodear
Fort Klamath, OR
Contact Kathy Garner
530-682-9148
garnerranch@aol.com
> Click to view results

July 24 and 25
WEST COAST RODEAR
Fort Klamath, OR 97676
Contact: Tim Woods (406) 925-1309
> Click to view results
> Click to view images


May 29 & 30, 2021
LONGHORN ARENA RODEAR
Greenville, TX
Contact: Rita Shinn 903-217-9907
> Click to view results




May 26 & 27, 2021


Cross Country RODEAR
Grand Saline, TX
CANCELLED DUE TO SATURATED GROUND


May 20-21, 2021
SPRING FLING RODEAR
Young County Arena
Graham, Texas
> Click to view results




May 1-2, 2021




Waco Bend Rodear


Waco Bend Ranch
Graham, TX


CANCELLED DUE TO WEATHER



May 1-2, 2021
Open Lock Ranch Rodear
Worland, Wyoming
Jeanne Bulkley 307-388-2740
> RESULTS COMING SOON...

April 23, 2021


Cow Creek Stockdog trial


Appalachian Regional Expo center Fort Chiswell VA
Contact: Ronnie Hall
Phone(s): (276) 779-3751
> RESULTS COMING SOON...

April 15, 2021
BAR NONE SPRING CLASSIC RODEAR #2
Mountain Home, Arkansas
Contact: Randy Mooney 870-421-0165
> Click here for results

April 10 & 11, 2021
RB RODEAR RANCH TRIAL
Gridley, CA 95948
Contact: Tina Blenn 530-681-5028
> Click here for April 10 results
> Click here for the April 11 results

Bar None Spring Classic
March 18, 2021
Mountain Home, Arkansas
> Click here for results

Chisholm Trail Rodear
March 6-7, 2021
Waurika, OK
> Click here for results

High Roller Stampede Rodear
March 5, 2021
Center, TX
> Click here for results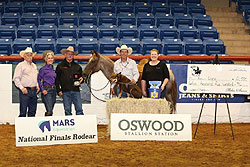 Kevin Lippe & Chock
Mars Equestrian National Finals Rodear
Open Champions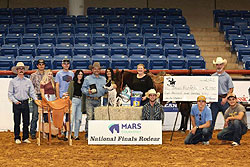 Jason Runfola & Timber
Mars Equestrian National Finals Rodear
Non-Pro Champions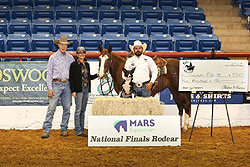 Maycon Moura & Favela
Mars Equestrian National Finals Rodear
Green Dog Champions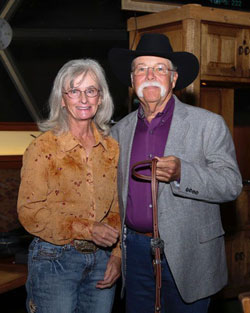 2021 Rodear Horse of The Year:
"Boon" owned/ridden by Dana Ingals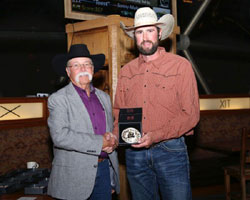 2021 Rodear Rookie of The Year:
Tanner Pehrson
Ashland, Nebraska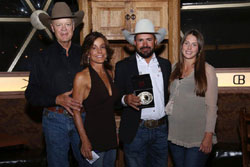 2021 Rodear Green Dog of The Year:
Favela & Maycon Moura
Weatherford, Texas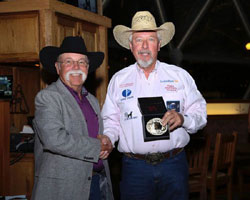 2021 Rodear Open Dog of The Year:
Reo & Keith Gilleon
Ethel, Louisiana